Mélanie Sbrissa, CEP, BS
Director, LaserAg
Poste #268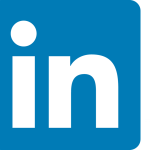 Mélanie is currently away from the office, and being replaced by Valerie Dulude.
Mélanie holds a bachelor's degree in Aerospace Engineering from Polytechnique Montreal and a diploma of specialized graduate studies (DESS) in Management from HEC Montreal. For six years she worked in the project management department of the aerospace industry, from the development of new technologies to the industrialization of products.
She joined Logiag in 2022 as a product manager on the LaserAg team and quickly became director of the department.