Valerie Dulude, eng., agr., MBA
Director, LaserAg (interim)
Poste #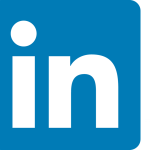 Engineer and agronomist, Valerie holds an MBA from HEC Montréal, a bachelor's degree in bioresource engineering from McGill University and almost 10 years of experience in the agri-environmental field and in consulting.
After working for the multinational management consulting firm Capgemini, Valerie returned to Logiag in 2023 as interim LaserAg Director. During her first stint at Logiag, from 2016 to 2021, she led several projects in agricultural engineering, agronomy and climate transition.
While Valérie is known for her collaborative approach and her ability to solve complex problems, her career path also demonstrates her rigor and versatility.