Jacques Nault, agr., MS
Vice President, Agronomy and Director, Business Development
Poste #223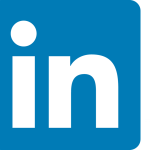 Jacques Nault is an agrologist with over 30 years of experience. His greatest passion has always been agriculture. Co-founder of Logiag, he is now in charge of technical support to employees and partners as well as business development. 
Jacques studied at McGill University, where he obtained a bachelor's degree and a master's degree in agriculture. Member of l'Ordre des agronomes du Québec since 1984, he is recognized as a specialist in soil and crop management. Between 1994 and 2001, he taught fertilization and soil and crop management at several educational institutions, including McGill University and Saint-Hyacinthe's Institut de technologie agroalimentaire du Québec. 
He is an accomplished scientist who has written or co-authored several books. These include a training course on environmental fertilization plans, technical guides on erosion control and tillage, and one of the chapters in Algues bleus : des solutions pratiques.