Sylviane Houra, MS
Specialist, Norms and Protocols
Poste #287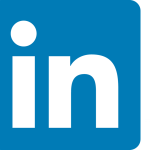 Sylviane graduated from Versailles-Saint-Quentin-en-Yvelines University with a master's degree in Land Environment and Economics in 2014 and from l'École de technologie supérieure (ÉTS) with a master's degree in Engineering in Urban Infrastructure Management in 2019. 
Committed to the cause of sustainable development, she has carried out social and solidarity economy projects in the community and has contributed to the achievement of environmental and energy performance objectives for buildings in the construction industry. 
Sylviane joined Logiag in 2021 as a Specialist of norms and protocols in order to develop a normative framework for the elaboration of GHG inventories.