Maude-Emily Abel, agr.
Agri-environmental Advisor
Poste #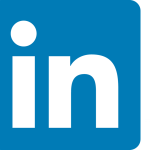 Maude-Emily Abel graduated from Université Laval in 2019 with a bachelor's degree in agronomy. She is currently completing a master's degree in soils and environment at Université Laval, focusing on the impact of liming calcium amendments on the microbiome of agricultural soils.
She joined Logiag's agronomy services team in 2022, and since September 2023 has held as an agrologist the position of an agri-environmental consultant.