Marie Morvan, MS
Norms and Protocols Specialist
Poste #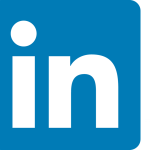 Marie holds, as of 2018, an engineering degree in Agriculture, Agribusiness and Environment from the Institut Supérieur d'Agriculture et d'Agroalimentaire Rhône-Alpes, in France.
Marie has worked for different sectors of the food industry, on missions of quality systems' development and optimization, in quality management and in management and realization of international audits.
Her desire to get involved in the fight against global warming led her to join the Logiag team in 2022, where she temporarily replaced Sylviane Houra, before a new position was created for her. With her knowledge, Marie ensures that our climate transition projects comply with standards and protocols and are recognized by certification bodies.