Marie-Michelle Méthot, agr.
Agro-environmental Advisor
Poste #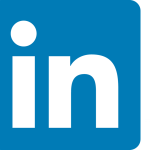 Marie-Michelle graduated from Laval University in 2017 with a Bachelor's degree in agronomy. After holding summer jobs on a few dairy farms, she worked as a technical support at Synagri. Afterwards, she explored the market gardening field by growing vegetables on her own and working on La ligne verte's roof garden in the heart of Montreal. She is now an agrologist and agro-environmental consultant at Logiag.