Johanie Fournier, agr., MS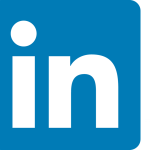 Johanie received her bachelor's degree in Agronomy from Laval University in 2008 and her master's degree in Animal Science from the same university in 2012. She worked for three years at Genetiporc (a former division of Aliments Breton) managing the research and development department and the follow-up and development of genetic projects.
She then joined Logiag to take on new challenges and work more concretely with agricultural producers. Since 2023, Johanie works the LaserAg team, where she performs data analysis.