Guillaume Boivin, agr.
Director of agricultural valorization services
Poste #233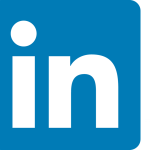 Guillaume graduated from Laval University in 2008 with a bachelor's degree in agronomy, where he worked as a research assistant from 2004 to 2008. He then joined Coop Uniforce, where he held positions as research assistant, representative and project manager until 2013. At the same time, he sat until 2011, and then from 2019 to 2021, on the board of directors of the Montérégie chapter of l'Ordre des agronomes du Québec (previously the Montreal-South Shore chapter). Guillaume joined Logiag in 2014 as director of agricultural valorization services.