Yves-André Alexis, MA
GHG Inventory Production Agent
Poste #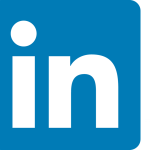 Yves-André is a graduate in agronomy from the Université d'État d'Haïti and holds a master's degree in environmental geography from the Université Toulouse – Jean Jaurès. Accompanied by the Chaire en éco-conseil, he is also completing a second master's degree in renewable resources at the Université du Québec à Chicoutimi.
Living in Montreal since 2022, Yves-André has over 10 years' experience in the environmental field. He has worked on climate change, watersheds and protected areas as a technical assistant and project manager for the United Nations Development Programme (UNDP) and Helvetas Switzerland.
Enjoying new challenges and with a strong interest in sustainable development, Yves-André joined Logiag in 2023.