Véronique Mathieu, agr.
Agrologist – Livestock production
Poste #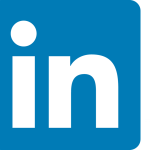 Véronique holds a college diploma in animal health techniques and a bachelor's degree in agronomy. Passionate about animal health and agriculture, she always prioritizes contact with producers, whatever the situation.
During her studies in agronomy, Véronique gained experience as an advisor in animal and plant production at Novago Coopérative. For a few months, she also contributed to Lactanet's research and development efforts on the comfort and well-being of dairy cattle.
Véronique has worked on the family dairy farm since a young age and is still involved today. In her spare time, Véronique has also been raising pedigree rabbits for over 10 years.
Always on the lookout for new projects and challenges, she joined the Logiag team in 2023 as an agrologist – livestock production.