Olutoyin Rahimy, MS
GHG accounting specialist
Poste #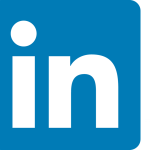 Olutoyin holds a Master's degree in Sustainable Development from HEC Montréal, a Bachelor of Science from UQÀM (combining environmental sciences, ecology and sustainable energy resources) and a Certificate in Administration from ESG-UQÀM. Finally, he is currently completing a Master's degree in Environmental Engineering at ÉTS.
Olutoyin is interested in reconciling social development with the ecosphere, in a context of carbon neutrality. Since his studies at HEC Montreal, he has also been interested in life cycle assessment (LCA) as a decision support tool, which he explored during an internship.
His interest in agricultural production and his desire to contribute to the fight against climate change led him to join the Logiag team in 2022. Today, he is working on operationalizing the LCA approach to GHG accounting for an efficient transition of farms to low-emission practices.
Finally, in his spare time, Olutoyin cultivates various passions, namely: travel, culture, cooking, sustainable finance and international geopolitics.