Myriam Graïne, agr.
Agri-environmental Advisor
Poste #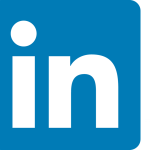 Myriam completed a bachelor's degree in agronomy and a specialization in forestry and nature protection at the Institut national agronomique, in Algeria, (now the École nationale supérieure d'agronomie d'Alger) as well as a post-graduate degree in plant genetic resources and biological interactions at the École nationale supérieure agronomique de Montpellier, in France.
Myriam arrived in Quebec in 2008, after her training in France. Since then, she has been a research officer at Phytodata, a branch of the Prisme consortium; an agri-environmental advisor in several agri-environmental clubs, and an agronomy project manager for watershed projects.
Myriam has been an agri-environmental advisor at Logiag since 2022.