Emna Marouani, PhD
Co-Director, Science
Poste #262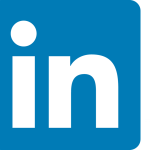 Trained soil scientist, Emna holds a PhD in Agronomic Sciences from the Institut National Agronomique de Tunisie and a PhD in Environmental Sciences from l'Université du Québec en Abitibi-Témiscamingue (UQAT). 
Since 2014, Emna has been working on waste fertilizer valorization, carbon sequestration and GHG emissions in the agricultural environment. She has held research assistant positions at UQAT and at Université du Québec à Chicoutimi (UQAC) and worked as a post-doctoral fellow at UQAC's Chaire en éco-conseil.
Emna joined Logiag in 2022 as Scientific Director of the Climate Transition department.