Célia Duquesnay, eng., agr.
Plot Management Advisor
Poste #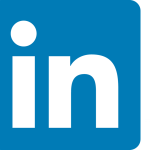 Célia graduated from Laval University in 2019 with a Bachelor's degree in agro-environmental engineering.
The year of her graduation, Célia started as a research professional at Laval University, where she studied the optimal management of subsurface drainage in soils at risk of clogging by iron ochre. She then pursued her career in a agro-environmental advising firm from 2020 to 2022, where she worked mainly in soil conservation and in surface and subsurface drainage.
Celia joined Logiag in 2022 as a rural engineer, where she integrated the agricultural engineering department.